2020 Schedule
Dates

No of Nights

Adventure
click on texts for details and a map


Start

Finish

Price per person £

Availability

Approx Mileage
(NM)
27 Mar - 3 April

7

Lyngen Alps Ski
Tromso
Skjervoy
£1,100

Full

140
4 April - 13 April

9

Finnmark Ski
Skjervoy
Alta
£1,400

2

140
17 April - 26 April

9

Finnmark and Lyngen Alps Ski
Alta
Tromso
£1,400

1

180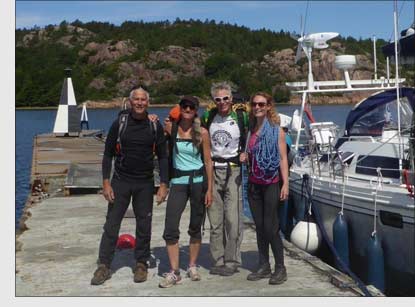 There are up to 3 places available on the yacht and bookings are normally from 2pm on day of arrival to 11am on day of departure.
Prices
For ski and sail touring in Lyngen alps and Finnmark the price covers the yacht and the skipper but as an 'expedition' all on board share in the cost of provisioning and preparation of meals , drink , diesel and any marina fees. This is estimated at between £17 and £20 per day.
The prices exclude cost of your travel to join the boat, local accommodation if needed, travel and health insurance.