2019 Schedule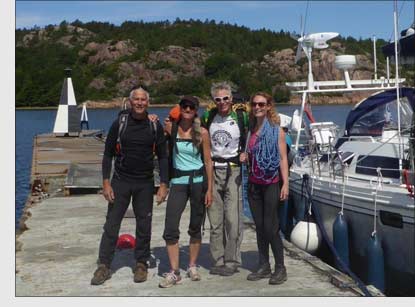 There are up to 3 places available on the yacht and bookings are normally from 2pm on day of arrival to 11am on day of departure.
Prices
For all Svalbard sailing prices are inclusive of all on board meals and drinks, yacht operating costs, marina fees and diesel.
Dinners are provided on 6 nights for the 9 night adventures and for 10 nights for the 13/14 night adventures. We normally eat ashore on the other evenings and customers pay for their meals on these occasions. Where shore meals are not available we share the cost and prepare meals as a group on board. The only other extras are your travel arrangements to rendezvous with the yacht, local accommodation prior to boarding the yacht if needed and travel and health insurance.
For ski touring in Lyngen alps the price covers the yacht and skipper but as an 'expedition' all on board share in the cost and preparation of all meals, drink, diesel and marina fees. This is estimated at between £100 - £150 per person per week.