2018 Schedule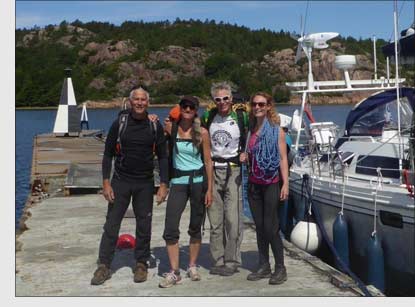 There are up to 3 places available on the yacht and bookings are normally from 2pm on day of arrival to 11am on day of departure.
Prices
Our trips are for 6, 7 or 11 nights. If guests wish to combine two 6 day trips to make a 13 day holiday the price is reduced to £1,650.
Prices are inclusive of all on board meals and drinks, yacht operating costs, marina fees and diesel.
Dinners are provided 4 nights out of 6/7. We normally eat ashore on the other 2/3 evenings and customers pay for their meals on these occasions. The only other extras are your travel arrangements to rendezvous with the yacht and travel insurance.